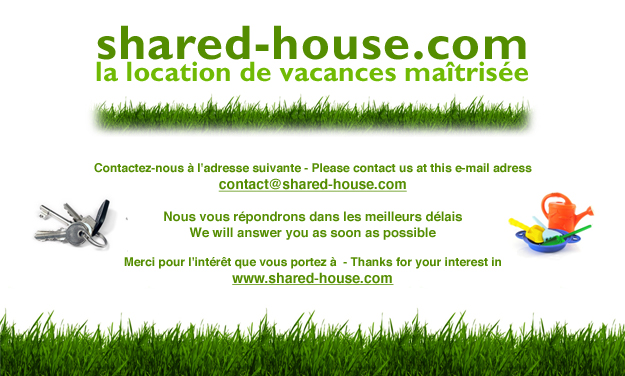 Nous faisons appel à des entreprises de publicité tierces pour la diffusion d'annonces sur notre site Web. Ces entreprises peuvent utiliser les données relatives à votre navigation sur notre site Web ou d'autres sites (à l'exception de vos nom, adresse postale, adresse e-mail ou numéro de téléphone) afin de vous proposer des annonces de produits ou services adaptées à vos centres d'intérêt. Pour en savoir plus sur cette pratique ou sur la possibilité d'interdire l'utilisation de ces données par ces entreprises: http://www.google.com/privacy_ads.html.
We use third-party advertising companies to serve ads when you visit our website. These companies may use information (not including your name, address, email address, or telephone number) about your visits to this and other websites in order to provide advertisements about goods and services of interest to you. If you would like more information about this practice and to know your choices about not having this information used by these companies, go to http://www.google.com/privacy_ads.html.
Wij maken gebruik van externe advertentiebedrijven om advertenties weer te geven wanneer u onze website bezoekt. Deze bedrijven gebruiken mogelijk informatie (niet uw naam, adres, e-mailadres of telefoonnummer) over uw bezoek aan deze of aan andere websites om advertenties weer te geven over goederen en services waarin u wellicht geinteresseerd bent. Als u hierover meer informatie wenst of als u wilt voorkomen dat deze bedrijven deze informatie gebruiken, ga naar http://www.google.com/privacy_ads.html.
Wir greifen auf Drittanbieter zurück, um Anzeigen zu schalten, wenn Sie unsere Website besuchen. Diese Unternehmen nutzen möglicherweise Informationen zu Ihren Besuchen dieser und anderer Websites, jedoch nicht Ihren Namen, Ihre Adresse, E-Mail-Adresse oder Telefonnummer, zur Schaltung von Anzeigen zu Produkten und Diensten, die Sie möglicherweise interessieren. Falls Sie mehr über diese Methoden erfahren möchten oder wissen wollen, welche Möglichkeiten Sie haben, die Verwendung dieser Informationen durch die Unternehmen zu verhindern: http://www.google.com/privacy_ads.html.
Käytämme kolmannen osapuolen mainosyrityksiä mainosten näyttämiseen verkkosivuston vierailijoille. Nämä yritykset saattavat käyttää käynneistäsi tässä ja muissa verkkosivustoissa saatuja tietoja (ei kuitenkaan nimeä, osoitetta, sähköpostiosoitetta tai puhelinnumeroa) voidakseen näyttää sinua kiinnostavien tuotteiden ja palveluiden mainoksia. Jos haluat lisätietoja tästä käytännöstä ja tietoja vaihtoehdoista, jos haluat kieltää näiltä yrityksiltä tietojesi käytön: http://www.google.com/privacy_ads.html.